BIOHIT Healthcare
BIOHIT Healthcare Oyi is a worldwide biotechnology company based in Finland which was established in 1988 and is listed on the Helsinki stock exchange. Their main mission is "Innovating for Health". The company headquarters is located in Helsinki, it has branches in Italy and Great Britain. In other countries, BIOHIT acts via contractual partners.


BIOHIT manufactures laboratory equipment (multi-channel pipettes), diagnostic tests for the diagnosis of gastrointestinal disease – based on the Enzyme-Linked Immunosorbent Assay (ELISA) (Gastro Panel, Calprotectin in stool, Active B12 vitamin), quick tests to diagnose celiac disease, lactose intolerance, Helicobacter Pylori and faecal occult bleeding.

BIOHIT HEALTHCARE PORTFOLIO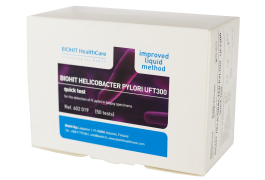 BIOHIT HP UFT300 Quick Test
BIOHIT HP UFT300 Quick Test serves to diagnose H. pylori in human stomach mucosa. The qualitative in vitro test is based on the determination of the activity of the bacteria's urease in stomach biopsy samples.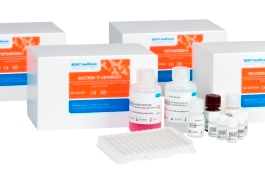 Gastro Panel
Gastro Panel Diagnostic Kit is a 4 panel ELISA (enzyme-linked immunosorbent assay) of tests intended to diagnose the morphological and functional state of stomach mucosa non-invasively by quantitative determination of the level of pepsinogen I and II, anti HP-IgG antibodies and gastrin-17(G-17) in EDTA plasma or serum.